Creativity – The Nature Of Beauty
Monday, August 29th, 2011 at 6:23 am
As I was saying last week – I think Spring is in the blood. I was given a poem this week by Shae Partridge, a young woman who has had a difficult life and is finding some measure of her creative self again in words. Here are some of her thoughts on the nature of Beauty.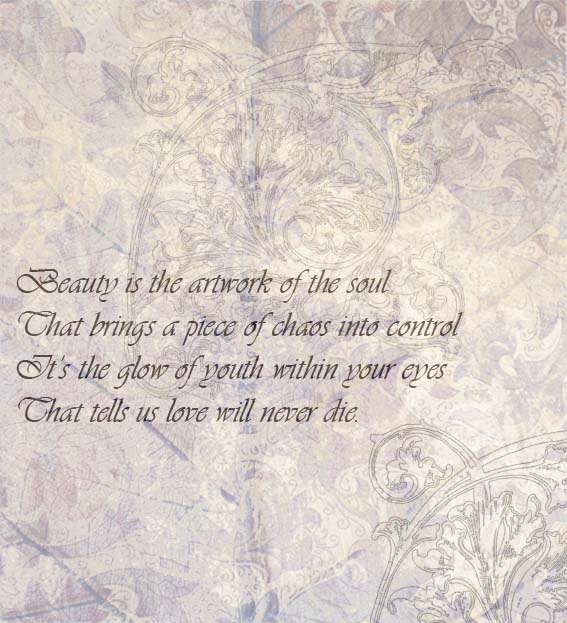 Poem: Shae Partridge
Visual: Kadira Jennings
Tagged with: Beauty • digital image • poetry • Spring
Like this post? Subscribe to my RSS feed and get loads more!