Sunday, January 31st, 2010 at 1:05 am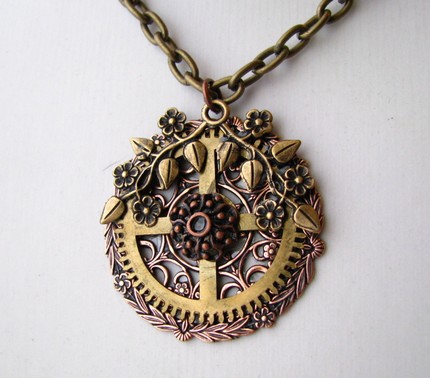 I guess Steam Punk is something that either appeals or it doesn't.  I find it delightfully quirky myself. In case you're not familiar with it I've included a couple of pieces. The first one was crafted by Angel. I love the fact that it uses the inner workings of timepieces that no longer have a use.  Not only that, but some of the old watch movements were really works of art in themselves even though they  were hidden away inside the watch casings.  They are incredibly intricate and include cogs, springs, wheels, jewels, silver and gold and often parts were even engraved.  They speak to me of days gone by when even very ordinary objects were often beautifully decorated.
Here is a wonderful butterfly from Steam Punk Jewelry.