Monday, July 23rd, 2012 at 6:30 am
If you read last week's post you will have seen my thoughts on the Sydney Biennale exhibits at Cockatoo island.  Of course this was a very limited selection and this week I would like to share some more with you. One of the most complex installations we saw was an interactive piece, which was not only beautiful but incredibly complex at the same time.
This work by  Philip Beesley  "contains tens of thousands of lightweight digitally fabricated components fitted with microprocessors and proximity sensors that react to human presence. This responsive environment functions like a giant lung that breathes in and out around its occupants."
Here are some more images of this amazing work……..
If you look carefully you will see long threads hanging down from each structure.  When you run the back of your hand down these threads the frond like structures raise up and some lights switch on and off.  Quite delightful.
Below is a video which gives a much better idea of what it is like.
And some more still images. One thing that fascinates me always is the play of light and dark, shadows and reflections…..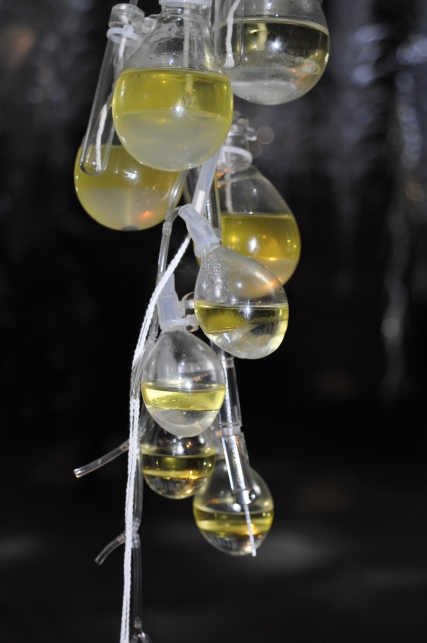 And Shadows…….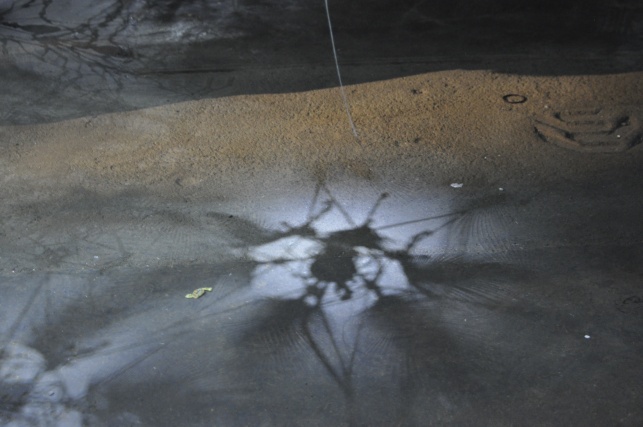 And
This Weeks Question: What is one thing I can do to bring more Beauty into the world?